NAR Infographic: A Dollar a Day: Simple Ways to Save For a Down Payment
Approximately 60 percent of homebuyers financed their home using a 6 percent – or less – down payment, according to data from the National Association of Realtors®. With the most recent median existing-home price clocking in at $258,300, a 6 percent down payment is $15,498. NAR has some simple suggestions for potential homebuyers on how they can cut costs and save for that down payment.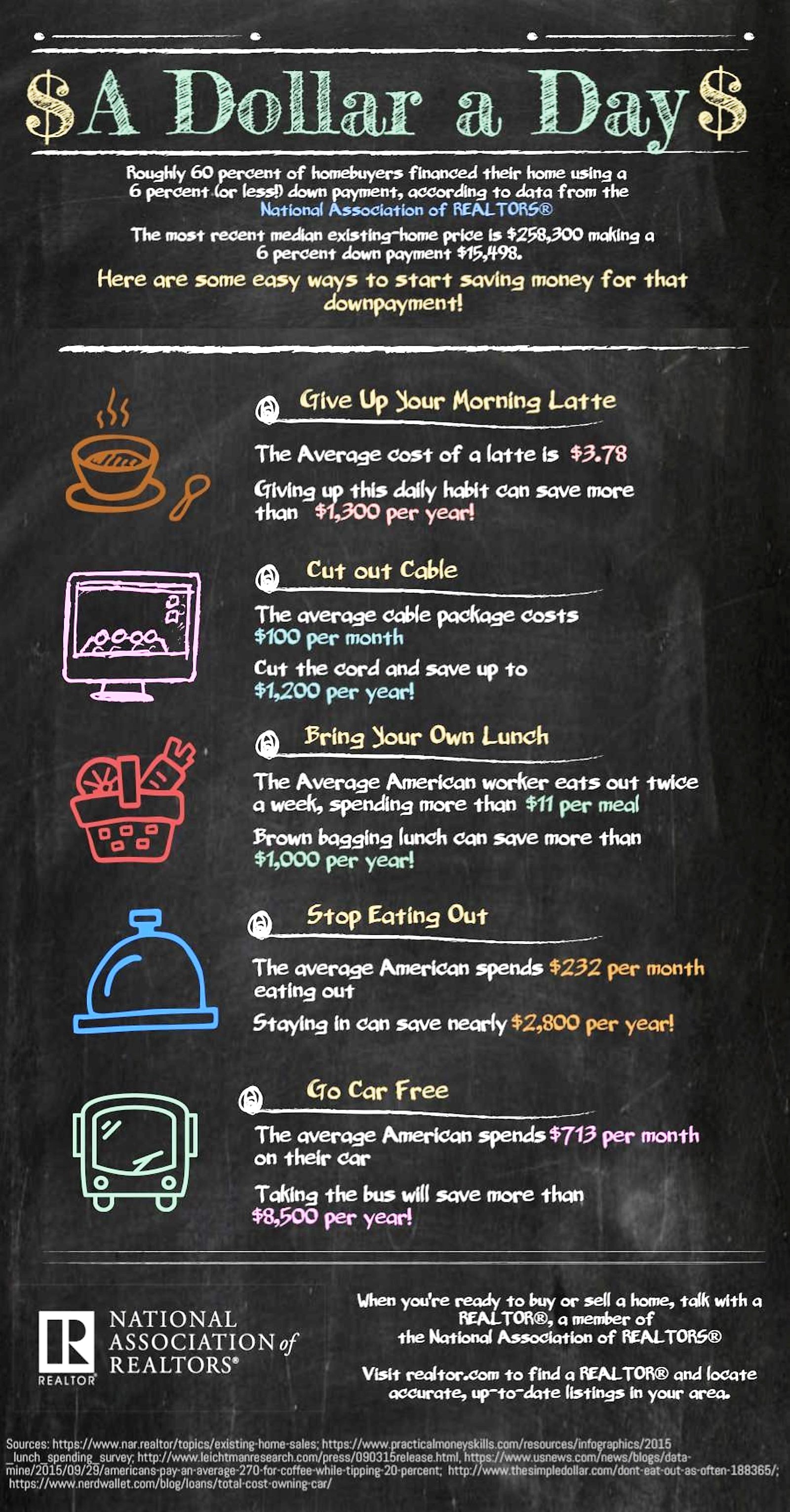 The National Association of Realtors®, "The Voice for Real Estate," is America's largest trade association, representing more than 1.2 million members involved in all aspects of the residential and commercial real estate industries.
Information about NAR is available at www.nar.realtor.