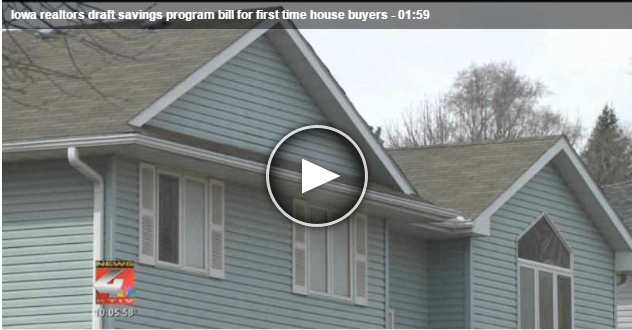 KTIV News 4 Sioux City IA: News, Weather and Sports
Realtors say young individuals and couples often struggle to purchase that first home.
They say crushing student debt, high rental payments, and overall living expenses can be taxing on young home buyers.
So, the Iowa Association of Realtors drafted a plan to make the home buying process more affordable for first timers.
The savings program allows individuals to deposit an annual $2,000 into a savings account. Couples can save up to $4,000 annually.
Program members can deposit money for up to ten years in the tax-exempt savings account with help from their parents or grandparents.
It would add 3,300 statewide home buyers each year and and inject about $6.2 million into the state economy, all while giving young home buyers that much-needed boost.

Click here to read the full article
The secret is out. Iowa is a great place to live… 2016 Iowa Home Sales Up 4.6% and Prices Up 4.2%