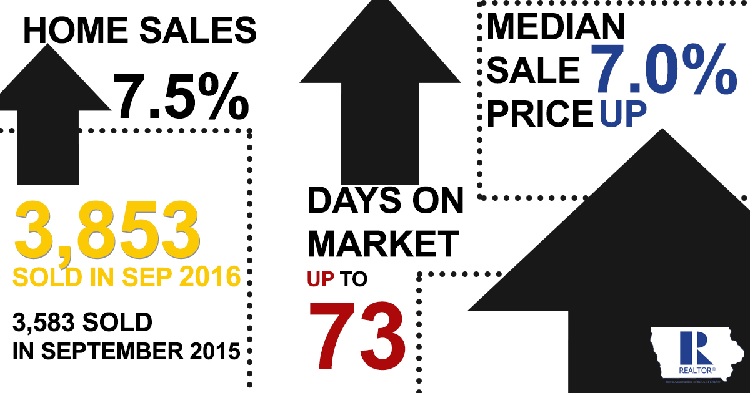 WASHINGTON, D.C. – (RealEstateRama) — Home sales rose 7.5 percent in 2016 and home prices were up 7.0 percent when compared to September 2015.
The number of homes sold in September rose 7.5 percent from last year. 3,853 homes were sold in September of this year, while 3,583 were sold during September 2015.
This year's numbers in real estate continue to show a strong and solid market in Iowa. The number of properties sold from January through September were 4.3 percent higher than the same period last year. Click here to read the full article.
Join Us & Star 102.5 Radio live at Kidman Estates This Sunday, September 25th from 1-4pm!